A Fleeting History of Reading Memories
Reading has been a collaborative effort since early childhood, a process which involved all family members, both immediate and extended.  Books were valued, cherished, revered and kept always at hand.  It was with a sense of calm confidence that my grandparents, parents, and uncles referred to the inevitability of my elevation to an enlightened reader.  I knew early on that reading was important.  Reading was a way to convey thoughts, ideas, and feelings. 
My relatives read to me often with great emotion, often laughing or crying out… in tune with the literature as we became joined in an eloquent journey.  My grandmother emphasized engagement with literature, the importance of a sensory involvement.  Thus began my long and winding trail of worlds real, imagined or otherwise created in my head by another's words. 
The introduction to reading in a traditional education setting was filled with Dick and Jane and their incessant dog…. Ahhhh the boredom!  But I did appreciate the illustrations.  The bright scarlet skirt Jane always seemed to don, the blue which I can still see flashing across the page as Dick ran – where to?  I didn't know, but I did have some ideas. 
It wasn't until grade 3 and Mrs. Wagga that someone, besides my family, realized I could read beyond the Basal Readers littering the classroom. Suddenly the boredom drifted away in the sea of books I was encouraged to explore, review, and share!  Thank goodness for a teacher open to individualized programming, critical literacy and a whole language process which expanded my literary world beyond the phonetic readers which confined, limited, and numbed my mind.
As my library grew it lined the shelves (basement ledges) of my room. Wendy, my childhood friend and a partner in library adventures, chose books I didn't – more often than not they were romances, which I didn't really discover until my late teens! My choices tended to be animal fiction (Marguerite Henry I loved you!), mystery (Nancy Drew was a common yellow spine on that shelf), and world history (thank my dad for that! – World War II buff that he is:) The diversity of our interests initiated heated debates on characters, settings, stories, and the books we would one day write! 
I admired my father's expansive library. He loved books. Holding them, paging through them, buying them. Mosaic books has been a favourite haunt since childhood. The original location on St. Paul Street featured nooks to hide in with a book while I waited for my mom and dad. My father and I would often debate the use or value or relative nonsense of a particular work. Today, he asks me what to read. Recently Dad has enjoyed 'The Art of Racing in the Rain' and is exploring 'A Little Life'. He isn't sure if he will enjoy 'A Little Life' but the visceral and overwhelming emotions I described have, I think, convinced him to open the first page.
My grandmother relished foreign languages so I was often an active member in her acquisition of a new language and a tentative reader of foreign texts. I miss her every day, but I follow her guide and I remember to sit and read each day – somewhere with tea – for as long as I am able.
With children came the need for non-fiction and a love of excellent wordless picture books! They are a part of my library still and an integral component of my classroom. Thank goodness for Margaret George on those days when children played around me. Their preoccupation with each other allowed the time and space to fade, foreign leaders to enter, and cruel, lovely, and impetuous actions to rise in my imagination above the sound of blocks tumbling about my feet.
Today, my reading is primarily academic, but in between texts and assigned readings, I slip fiction, poetry, autobiographies… life.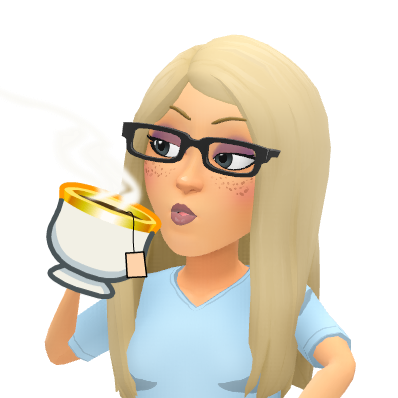 © Michelle Redman and mredmanwrites, 2017. Unauthorized use and/or duplication of this material without express and written permission from this blog's author and/or owner is strictly prohibited. Excerpts and links may be used, provided that full and clear credit is given to Michelle Redman and mredmanwrites https://wordpress.com/post/87298231/new